EMO KARAOKE
TUESDAY
JUNE 6TH
ROOF TOP LIVE
JOIN US AT THE BIGGEST SING ALONG PARTY IN SOUTH FLORIDA. 
PURCHASE YOUR TICKETS TODAY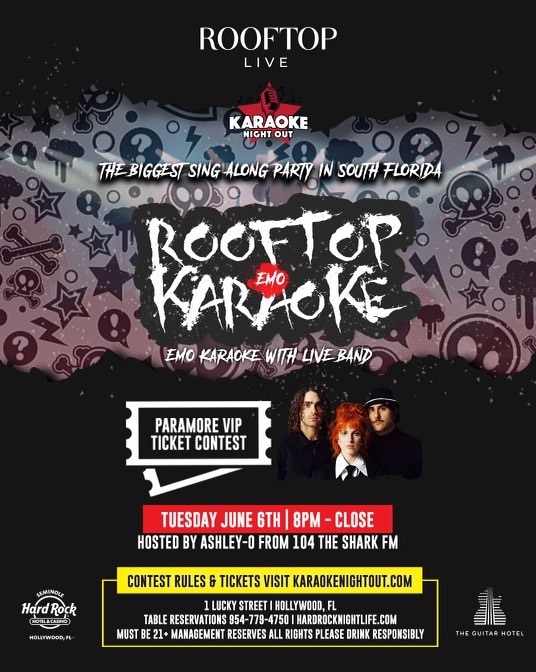 HOSTED BY: ASHLEY - O FROM 104 THE SHARK FM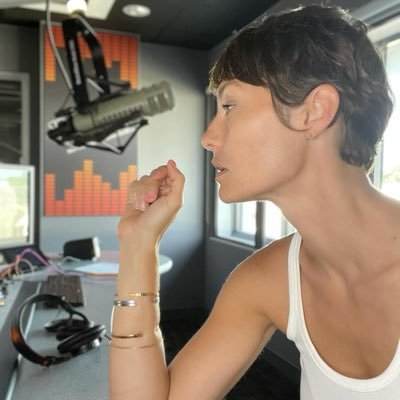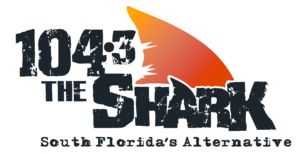 CONTEST RULES:
WIN TICKETS TO EMO KARAOKE AT ROOFTOP LIVE JUNE 6TH
To Win a pair of Free Passes to ROOF TOP Karaoke June 6th at Roof Top Live, Repost the flyer to your instagram page and tag @Karaokenightout and hashtag #RooftopKaraokeSFL. A winner will be selected every week to win a pair of tickets to the Roof Top Tuesday June 6th. Winner will be selected every Friday with the last day being Friday June 2nd. You can also win passes by attending any Karaoke Night Out Locations in South Florida. Check our instagram page weekly to see were we will be that week with a ticket giveaway,
TO ENTER THE PARAMORE TICKET CONTEST
Visit any Karaoke Night Out Location in South Florida. Record yourself singing your favorite PARAMORE, EMO, POP PUNK Karaoke Song. Post the video of you singing to your instagram page and tag @KaraokeNightOut with a message letting us know you want to win those tickets. We will choose 8 singers to hit the stage at Rooftop Karaoke June 6th. 1 Lucky singer will be chosen by our judges and the crowd to win the pair of VIP tickets to the sold out Paramour concert June 14th at Hard Rock Live located inside the seminole Hard Rock Hotel and Casino in Hollywood Florida.
THI

NGS TO KNOW
1. You are not being judged based on your voice but your performance, stage presence is important. ENTERTAIN THE CROWD. Costumes, props, creativity is highly recommended.
2. You don't have to sing to attend the event. This will be a HUMUNGOUS sing along with live band and djs playing during intermission. Bring your karaoke buddy and come have a drink with us.
3. RAIN!!!!!!!!! If it rains the rooftop has a covered area were you will be safe from mother nature. Before every event we watch the weather and if showers are expected we will move the entire event inside DAER night club for the evening. Become apart of our TEXT NETWORK by filling out the form below for immediate updates.
4. There is a $20 entry free at the door and discounted $10 tickets are available online.
5. SPONSORSHIPS? Yes we allow local businesses to sponsor. Send us a email to karaokenightout@gmail.com
THESE ARE NOT NOSE BLEED SEATS!!!!!!!!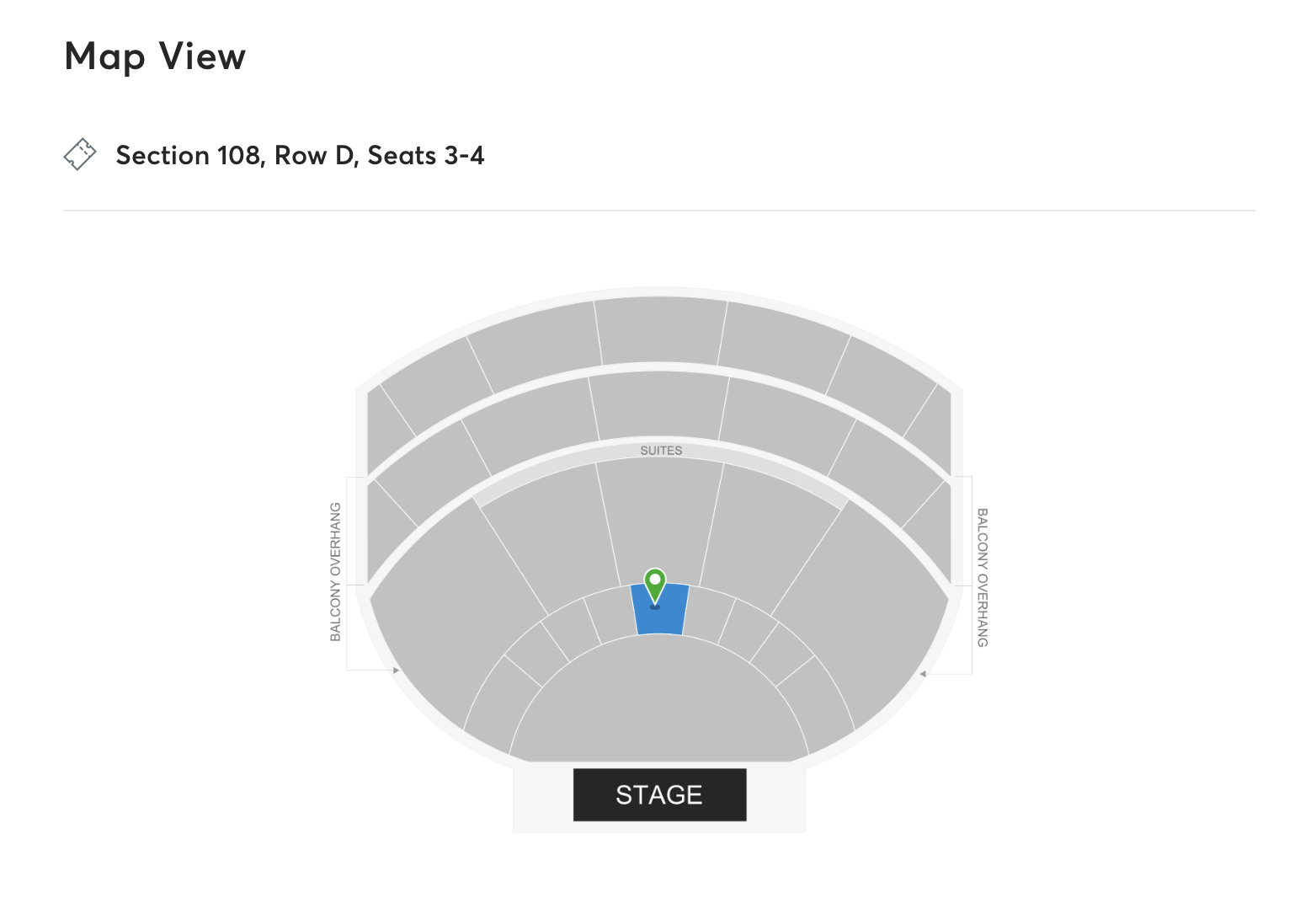 1 Lucky Street, Hollywood, FL | Inside Seminole Hard Rock Hotel 
WANT INFO ON FUTURE ROOFTOP KARAOKE EVENTS?
FILL OUT THE FORM BELOW TO RECEIVE INFORMATION FIRST
This ticket giveaway is presented by Karaoke Night Out LLC and is not associated with, endorsed by, or sponsored by Hard Rock International, Inc., its affiliates, or subsidiaries. By entering the ticket giveaway contest, you expressly agree to the Contest Rules. Open to legal residents of the US age 18 or older only. Void where prohibited or restricted by law.